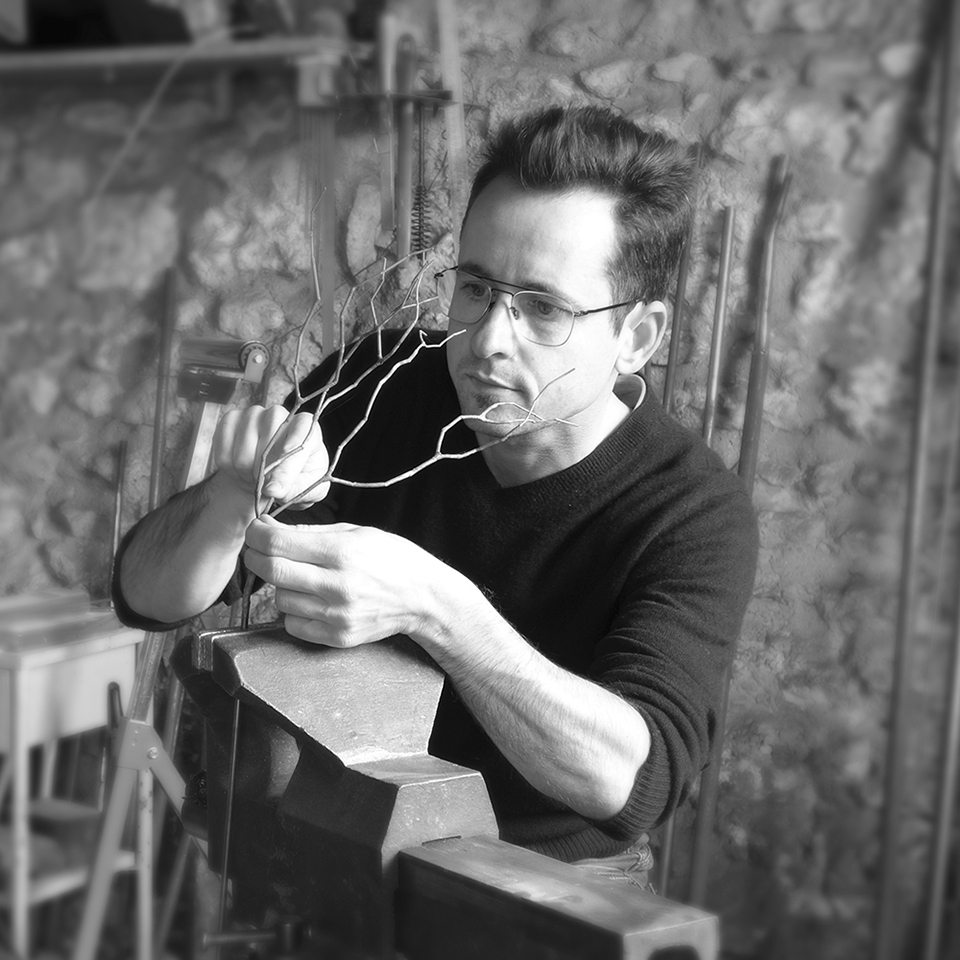 Paulus Marquet
was born in 1983 in Rennes, France.
is a graduate of the ENSAAMA Olivier de Serres parisian school of Applied Arts, with a speciality in metal.

Based in the Natural Park of the Reims Mountain, in the region of Champagne (France), he works in Metal Sculpture with refined lines, drawed from plant world.
Inspired by his strolls amongst trees, branches and wild grasses, moved by the wind, growed toward sunlight or fallen on the ground, his works reveal their delicacy, complexity and poetry.
He shapes, welds and patinates steel, like a taut ink line in space.
His aesthetic researches evolve through sculptures collections. Each one is a unique piece carved in metal.